Boston | Book Signing | Oct. 26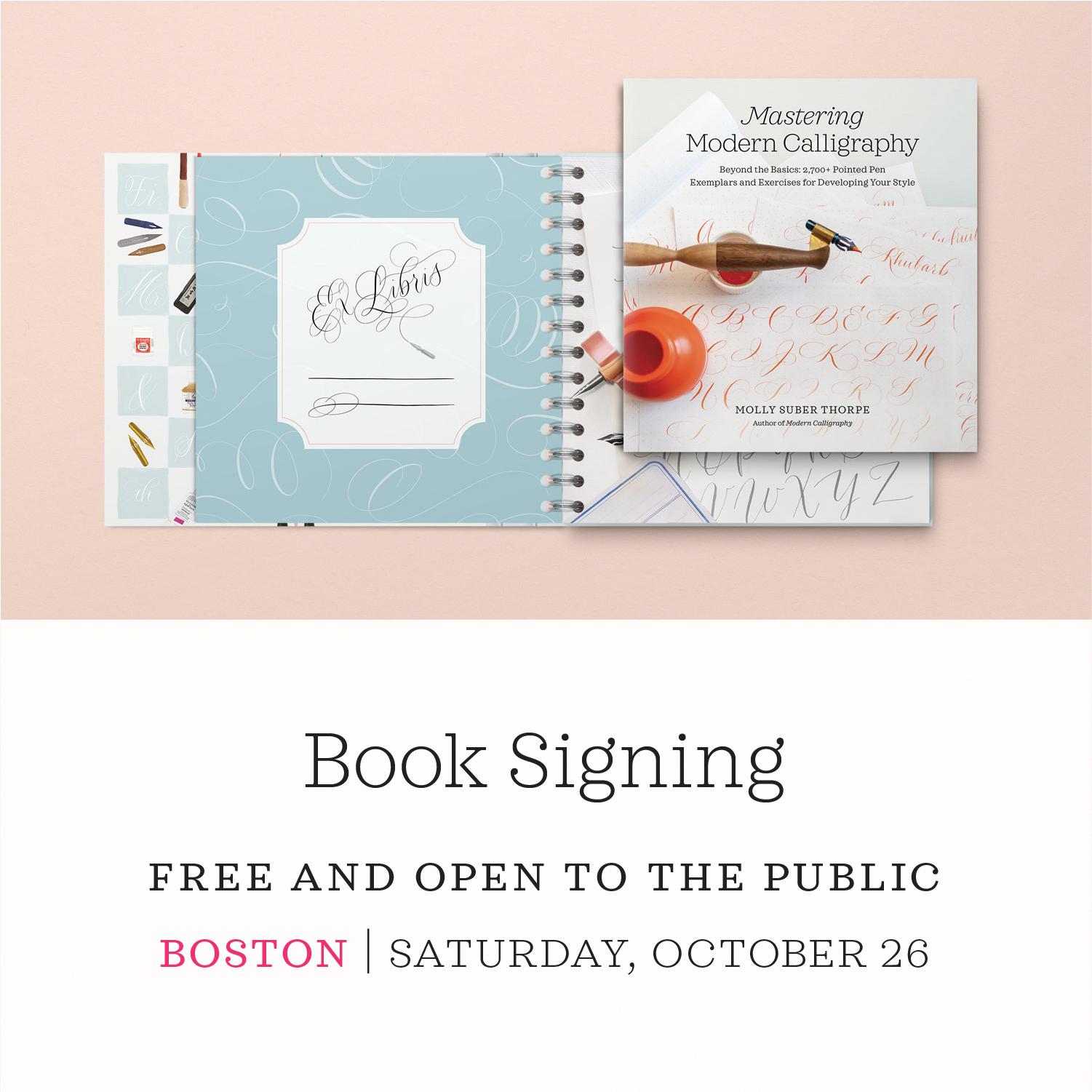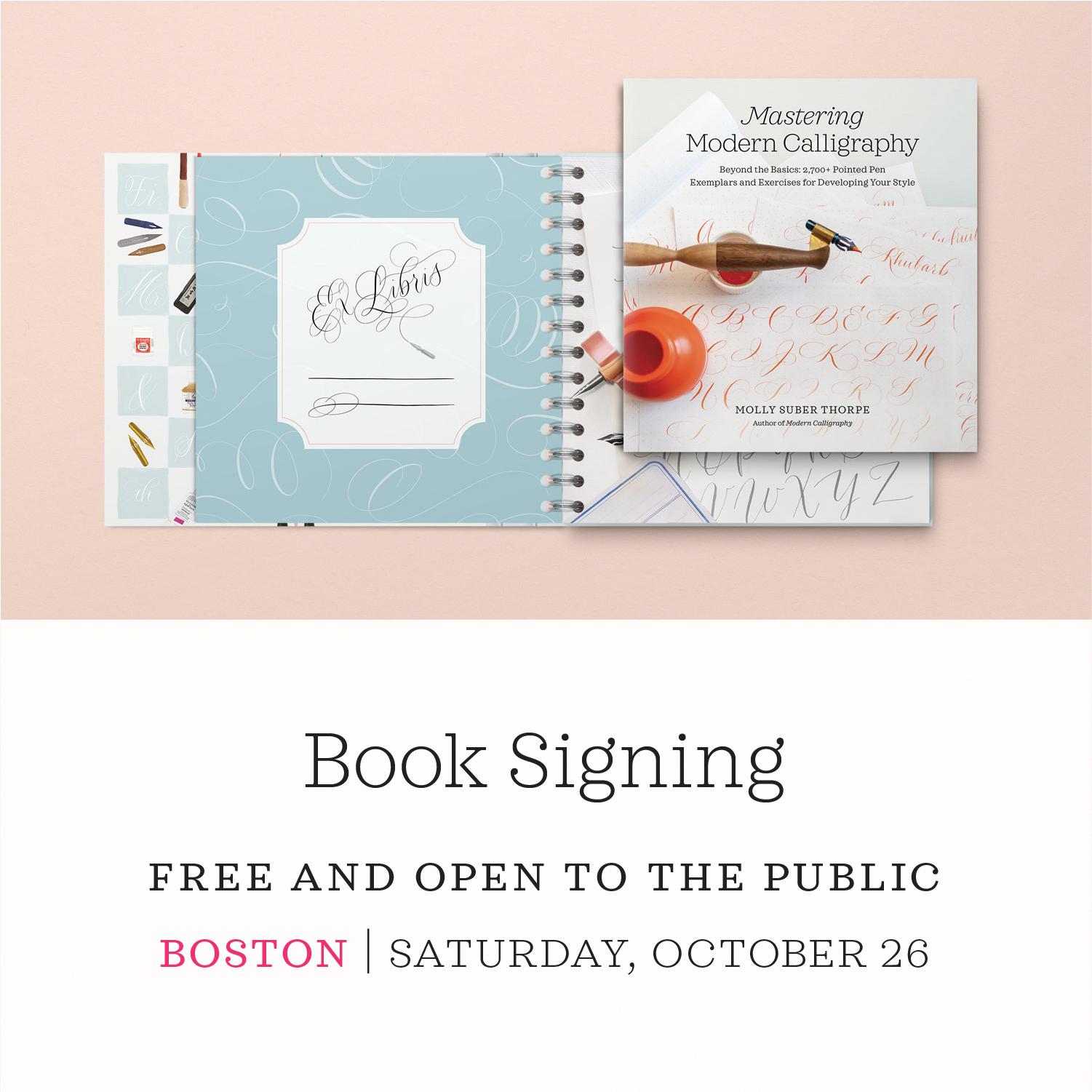 Boston | Book Signing | Oct. 26
Book Signing: Mastering Modern Calligraphy
Join me to celebrate the release of my third book, Mastering Modern Calligraphy. Coming out October 8th, the book will have just hit shelves. Copies will be available for sale.
Light refreshments will be served. Attendees receive 10% off storewide.
There is no need to RSVP, however if you would like to, just add a ticket to the cart and check out. It's free!
WHEN?
Saturday, October 26, 2019
5:30 – 7:30 pm
WHERE?
Studio Carta
97 Boylston Street
Brookline, MA 02445
Tel: (617) 730-3788
Web: angelaliguori.com
QUESTIONS?
Please email me directly: molly@mollysuberthorpe.com
This event is free and open to the public. Adding this to the cart and checking out serves as an RSVP.